Workouts, healthy recipes, motivation, tips, and advice all right to your inbox! Subscribe to Tone-and-Tighten.com RIGHT HERE and get our FREE "Beginner's Guide To Weight Loss" ebook!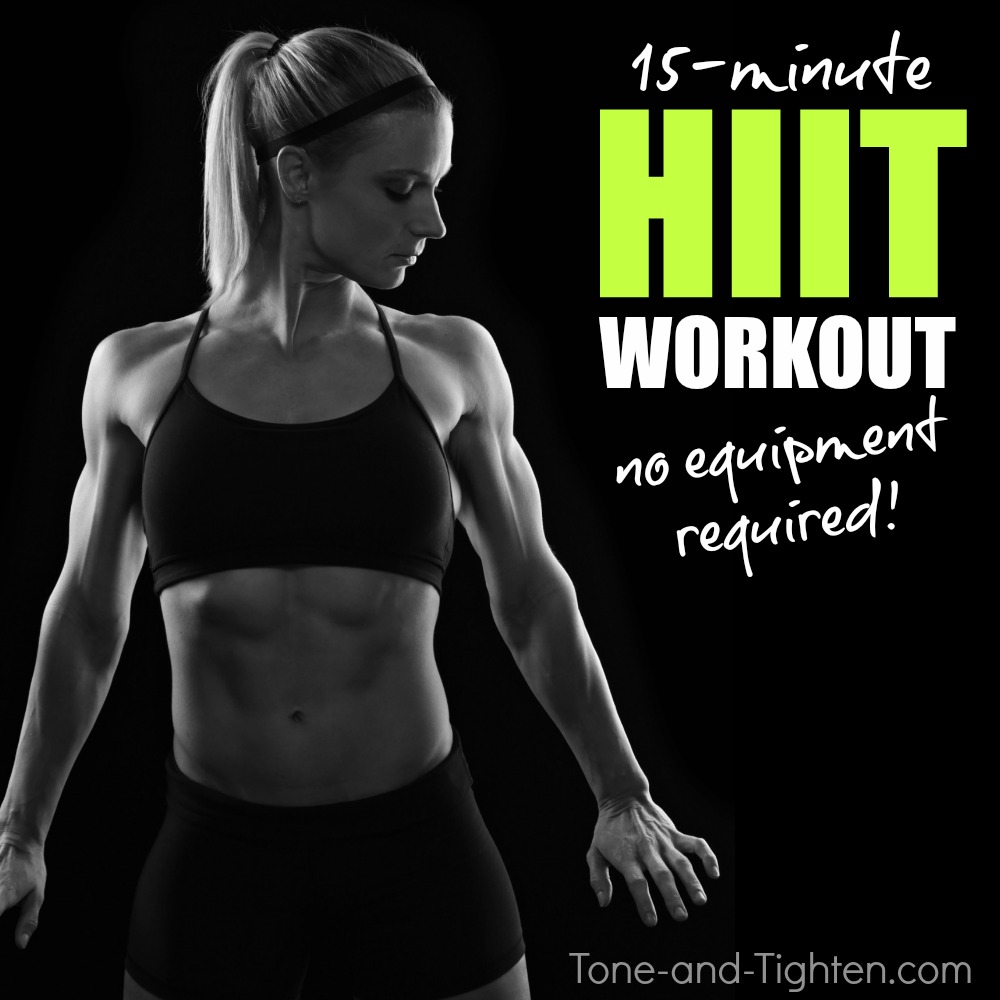 Looking to take your fitness/weight loss goals to a whole new level? You have to try HIIT training! High intensity intervals are characterized by periods of super high intensity exercises with intermittent low intensity "rest" periods. This is a great way to get in a ton work for a ton of body areas in not a lot of time. Today I wanted to share with you one of my favorite HIIT circuits as well as my new favorite fitness tech gadget that makes tracking all your hard work and progress wonderfully simple. Here we go!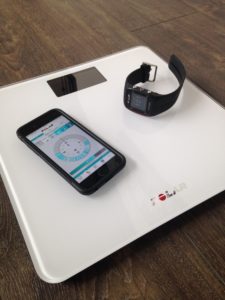 Before we jump into the workout, let me introduce you to the all-new Polar Balance scale! It syncs wirelessly with any Polar wrist activity tracker and the free Polar flow app to give you incredibly individualized and highly accurate updates about your weight-loss goals.
Here's how it works:
1. Sync your scale with your wrist unit and Polar app. This is incredibly easy and literally requires pushing one button.
2. Set your target weight in the flow app as well as the timeframe in which you would like to achieve that goal weight.
3. That's it! Simply wear your activity tracker throughout the day and whenever you step on your scale it syncs to both your wrist tracker and the app. Because the wrist monitor is tracking your activity and the scale is monitoring your weight, the app can then provide you with feedback about your diet and make recommendations about your eating based on your activity in order to help you achieve your weight loss goal.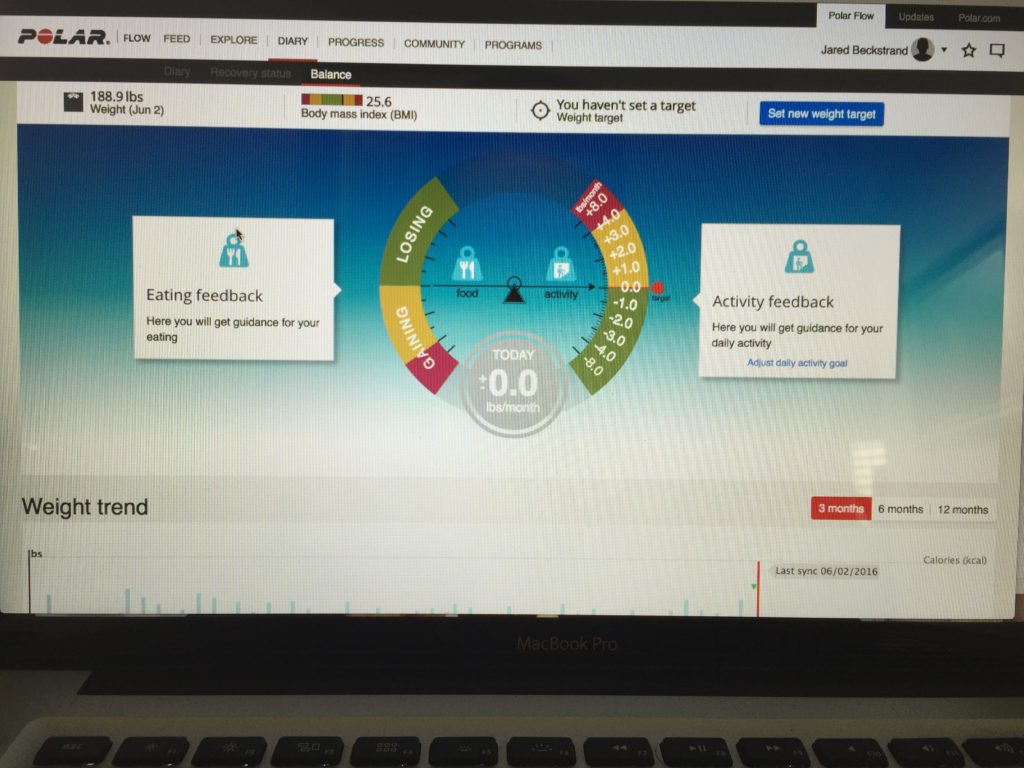 Pretty fascinating, right?! I feel the system really fills in some of the gaps left by popular fitness trackers today. It eliminates the need to track everything you eat and makes real time, accurate recommendations based on your individual needs.
This truly is the next step in revolutionizing personal fitness. In fact, I feel so strongly about it that I have teamed up with Polar to offer you this system at a discounted rate! Simply CLICK HERE to go to the Polar website and enter the code POLARFITBLOG at checkout to receive a 20% percent discount off all Polar activity monitors and the Balance scale!
A special thanks to Polar for sponsoring this post and especially for offering this incredible promotion to T&T readers!
Alright – now let's shred some serious calories! Here is your at-home HIIT workout:
Below you'll find 5 great exercises to get your heart pumping and the sweat flowing. You'll perform each for 40 seconds, rest for 20 seconds, and repeat that 3 times. It should only take about 15 minutes total, but we're going high-intensity on this so it should be pretty exhausting. Ready to go? Let's do it…
THE WORKOUT
Jumping jacks with tuck jumps –40 seconds on; 20 seconds off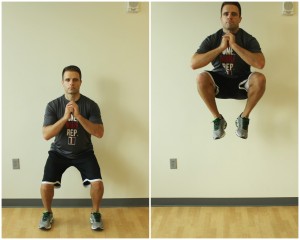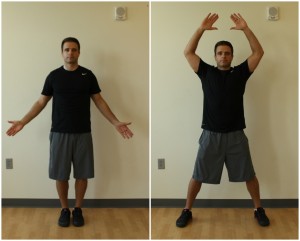 Perform two jumping jacks and one tuck jump. Repeat for duration of exercise.
Burpees –40 seconds on; 20 seconds off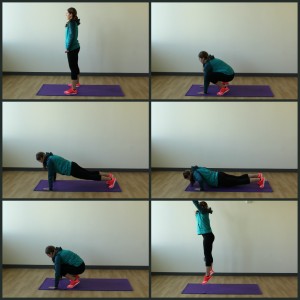 Everyone's favorite! Combining squats, push ups, and mountain climbers into one amazing exercise.
Speed skaters –40 seconds on; 20 seconds off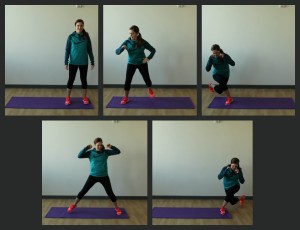 Keeping the heart rate high while working the lateral hips and core. Leap side to side into a lunge position.
Plank with shoulder tap –40 seconds on; 20 seconds off


A great exercise for your core and shoulder stabilizers.
High knees –40 seconds on; 20 seconds off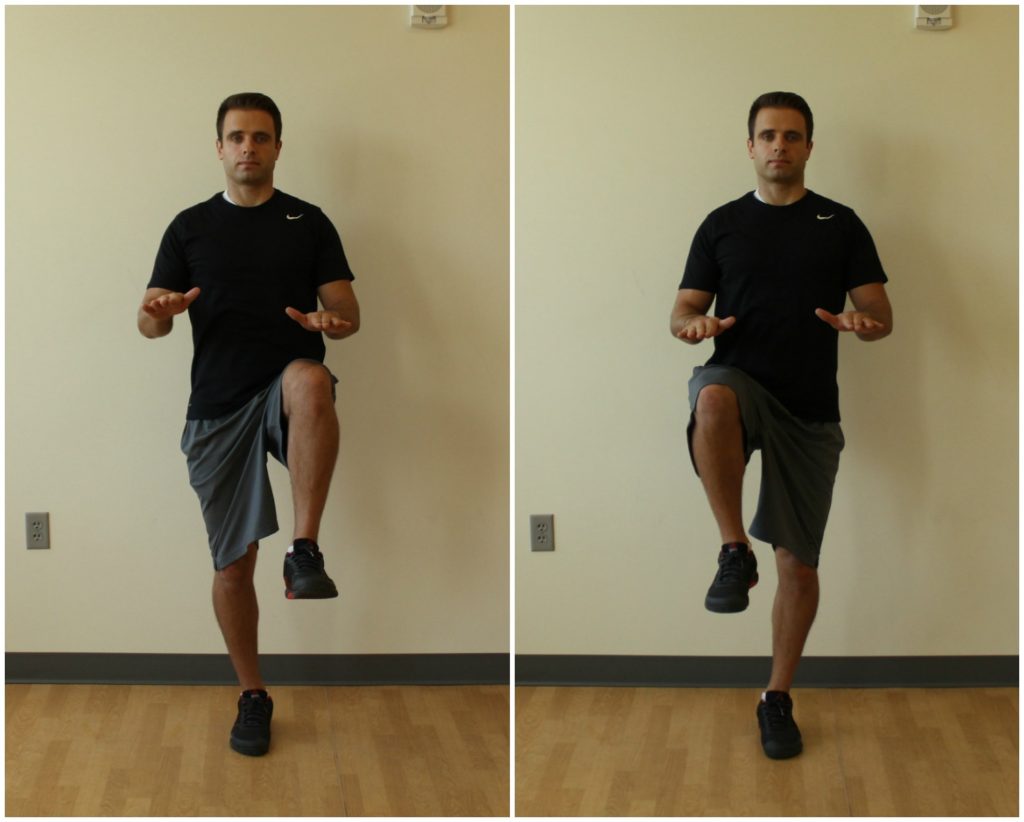 Finish strong with as many high-knee touches as you can!
Repeat 3 times total for a killer total-body HIIT workout in just 15 minutes!
Also FYI – I'm thrilled to announce that this workout will be part of an ebook for the Polar Shape Up Challenge (#PolarShapeUpChallenge)!! Get amazing workouts and delicious healthy recipes all in one convenient ebook! Check back soon for the link; I'll update it as soon as the book is published!
How do you fuel your workout? Did you know that what you eat before working out can greatly affect how you feel throughout the workout? When thinking about pre-workout food – think carbs and protein. Carbs will give you energy (carbs = immediate fuel for muscles) while protein will help you recover faster. My go-to pre-workout meal is some whole-wheat toast with this quick and easy egg white omelette in a mug: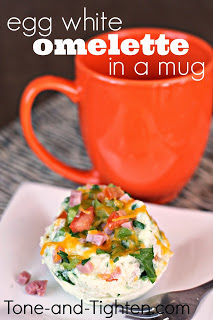 http://tone-and-tighten.com/2013/11/how-to-make-an-egg-white-omelette-in-a-mug.html
Make it happen,
Jared